page under construction
Below are three different views of one Schooner in Sausalito Bay near SanFrancisco Bay. What a magnificent historical perspective of the Bay with the three watercolors. Get the set of three for your collection to feel the way it used to be.
The Bay View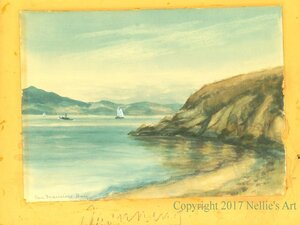 Schooner Rest

Sausalito Breezes (See Schooner's Masts)

These watercolors were painted in the 1930s of the Sausalito area when Nellie lived in town.