Trails of fond memories wind around southern Utah's rocks and hills. Watch-out! Navajo sandstone springs up everywhere.  Gradients of color and angles turn the travelers imagination wild.  See the watercolor "Trails" below: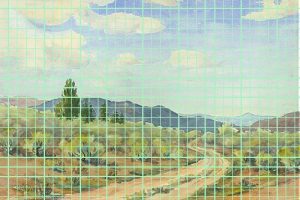 Some places seem more solid than others.  While crags and cliffs of sandstone lead to dark holes. Capital Reef is one of those places.  And Nellie had a way of expressing the beauty rather than the dangers. It is hard to see the clouds in the painting "Capital Wash" below but in a larger giclee print: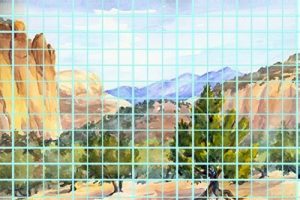 Pioneers settled these lovely places years ago. Sometimes to get away from the law. Other times by love of God. Below is one of those places depicted in "Silent Hills"..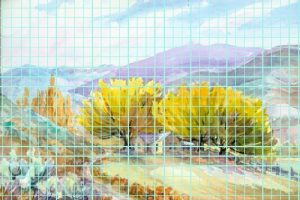 Those hills keep coming even after riding for hours.  And another turn or bend leads to more mysteries. Hopefully you could remember a track or something to get you back. You could understand why in the painting "Cedar Hills" below.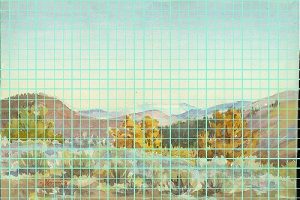 Things never seem the same on the way back. If you have been somewhere near here, then every time you look at this scene it brings something from way back. Surround yourself with the beauty and memories of Southern Utah.